Those who love Asian food and spices will be fully satisfied after visiting Sri Lanka, and those who run away from everything that is hot or too spicy have fresh fish and maredelic fruits.
Even though we got ourselves in the morning and evening, and we have absolutely no culinary whims, it is the second time (after the Malaysian holiday in April 2012) when we returned home lighter than we left! Fresh, grilled or steamed food, large amounts of fruit and vegetables, and the movement helped us eat as much as we could, without feeling sorry.
Traditional Food in Sri Lanka is fast. Very fast! Very, very fast! The restaurants and hotels have adapted the menus for the tourists and when you order it is good to tell the waiter how fast you want to be the chosen dish. Although, even this is relative … slightly spicy has a different connotation for the locals, towards the Europeans. I, one, got used to the taste of chili and spicy spices with unknown names, I ate a little, took my mouth, but … I liked it! So I ate everything, even if I do not know exactly what they contained … Here are some examples: Red Rice, Ash Plantain, Curry. A little bit of everything: fried rice, grilled fish, cucumber salad, pineapple salad, cabbage, eggplant and, next to pineapple, something undefined, very quick and very tasty!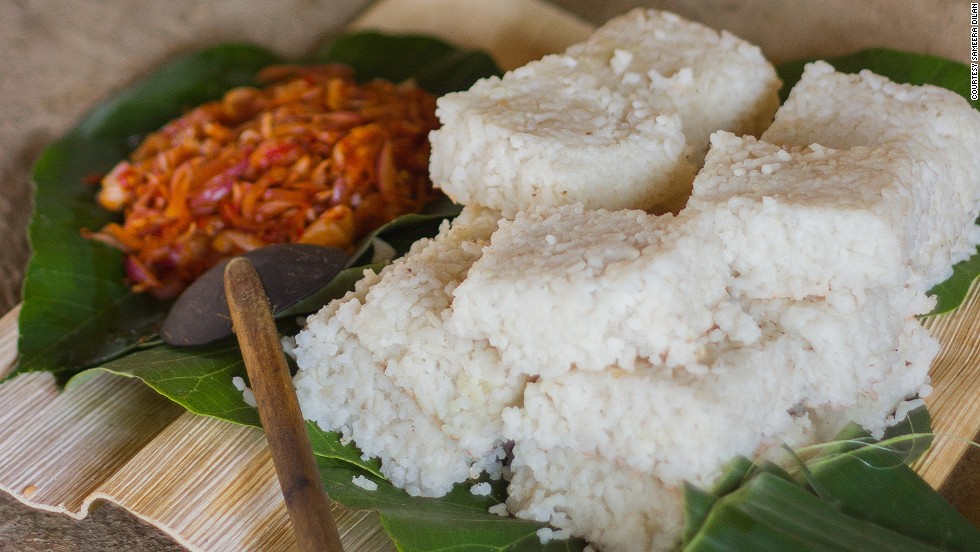 The most common preparation in Sri Lanka is curry rice – the general name for various chicken, beef, sheep or fish dishes with sauce and mixed spice mixtures. Curry is usually very fast, but with rice – white, brown, red or yellow, depending on the added spices – has a very good taste. I ate many kinds of curry and is delicious, especially with a cucumber, mango or pineapple salad. Rice noodles, in different combinations – egg, vegetables, seafood,chicken or beef – are also very good and an extremely inexpensive dish.
Egg Noodles
Egg noodles at Ocean View Restaurant in Bentota, approx. 2.30 europortionButthe best dishes we ate in Sri Lanka are fish, lobster, crabs and, in particular,shrimps. Everything fresh, fishing the same day, picked, weighed, stuffed! Ateach restaurant you go to the refrigerated showcase – or in the pool, as the case may be – and you choose the copy, which I weigh at the price of the day and cook it as you like: grilled, in salt or, most delicious, in banana leaf!
The most common fish are mullet fish, coral fish, para fish or seer fish.Shrimps are bigger (tiger prawns) or medium (jumbo prawns). I have tasted shark, lobster, crab or fresh tuna.
PLACES OF VISIT IN SRI LANKA
Many people choose India as an "exotic" destination. But few think of Sri Lanka, the tiny island in southern India, as a place to spend at least a week of sun-bathing and the "caressing" of a particular culture. Here are the main objections seen in Sri Lanka
Kandy
In order to live the thrill offered by the glorious past of this country, you must come at least once in its former capital of the ancient period. The city is surrounded by an artificial lake, the landscape here is spectacular.
The famous Esala
Perahera Festival (Sri Lanka Festival) is held every year on this hill,and tourists from around the world come here with great joy. The beauty of the Dalada Maligawa temple is unique in the world.
Colombo
The current capital of Sri Lanka, Colombo benefits from all the modern facilities.Here you will find luxury hotels, elegant restaurants and cafes and malls waiting for you to cross the threshold to spend hours shopping. If you are what's called a "shopaholic", make a visit to Pettah, where prices are affordable and good quality.
Polonnaruwa
The medieval side of Sri Lanka can be admired in this ancient city. Three ancient sculptures in the rock, depicting the Buddha, lying down, standing down and standing, enhance the beauty of this sacred monument.
Nuwara Eliya
During the British occupation, Nuwara Eliya was the favorite hill for British teamakers. Here is one of the most beautiful cities in the hilly region of Sri Lanka, with a much cooler climate than most of the regions in the country. Here you also have the best golf course in Sri Lanka.
Sigiriya
Sigiriya is a rock fortress, famous for its magnificent architecture and architecture.The location is included in the UNESCO World Heritage Site.